The Benefits Of Physiotherapy At Home For Seniors In Kolkata
Last updated on by MRC
---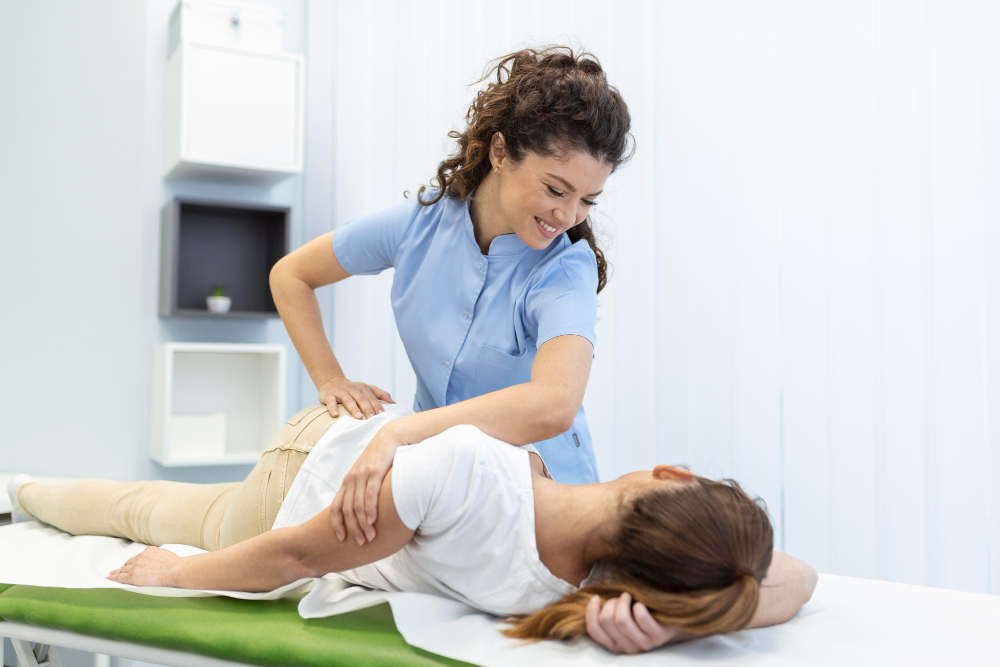 Physiotherapy today is deemed to be the most effective way of recovery when pain and paralysis derail one's free movement. This treatment helps in relieving pain and recovering mobility in elderly patients without causing any negative side effects.
It is way easier for younger people to recover when they're struck by any ailment that deters their mobility. But when it comes to elder people they lose hope in such situations due to their aging debility. Physiotherapy is especially for those people who suffer from chronic pain and disabilities no matter their age.
The goal of physical therapy is to identify the problems' underlying causes and the most effective ways to treat them. Seniors typically find it more difficult as they become frail to remain as active and mobile as they once were, especially in the legs and knees. A physiotherapy clinic aids in both diagnosing the root causes and putting a treatment plan in place.
Physiotherapy At Home For Seniors
Elderly people are more susceptible to issues with their physical, cognitive, and psychiatric health. They need special care and attention since the challenges they face are much more complex.
So when it comes to older people we know that it is not possible for them to travel long distances to visit clinics. So seniors find it more convenient to receive physical therapy and rehab at home. Medical Rehabilitation Center is the best clinic that provides the most curative physiotherapy at home in Kolkata for the elderly. It is one of the best physiotherapy centers with a set of multidisciplinary professionals who will guide you through your recovery journey with the most healing treatment process tailored specially for you.
Let's have a look at the benefits of physiotherapy at home for seniors.
Benefits of physiotherapy at home
Cardiovascular, neurological, and musculoskeletal issues are frequently encountered in adults over the age of 60. Geriatric syndromes, which are some of the most prevalent health conditions that affect aging, include:
Dementia
Ulcers
Depression
loss of hearing
Weakness
Tendency to leak urine
Pulmonary illness with chronic obstruction
Cataract
Diabetes
Arthritis
Injuries brought on by accidents
Delirium
Old people shouldn't have to travel at such a frail age, it is advisable that they receive special care at home. Keeping this in mind, when elder people suffer from such serious illnesses that impact their mobility MRC takes care of all these problems with its most effective recovery solutions with their home services.
Personal Care
At home, you are surrounded by the people who motivate you. The physiotherapist will provide you with individual attention and urge you to voice any concerns you may have without hesitation. This interaction and focus will hasten the return of your health. Our physiotherapists will give you undivided focus and attention with utmost care.
Convenient
Instead of wasting time and waiting long hours for appointments, wouldn't it be better to have at-home services? It is a lot of hassle to keep up with appointments and schedules if you're someone who is responsible for taking care of an elderly person. MRC provides the best clinic for physiotherapy at home in Kolkata, which saves you the inconvenience of traveling long distances and waiting for appointments.
Improved Mental Health
Elders with disability issues have no choice but to depend on others for their day-to-day activities. That can be extremely hard on their mental health and give them a feeling of helplessness. With our strength and mobility training, we aim to restore your flexibility as fast as possible so you can get back to your daily life.
MRC- A Touch Of Personal Care
Patients at MRC receive the most benevolent care which helps them restore their mental and physical health both. We bring personalized care home to you so you don't have to travel long distances for your recovery.
Our trained physiotherapists strive to regain your mobility and rid you of your pain with utmost care and comfort. Medical Rehabilitation Center is the most trusted clinic that provides the best physiotherapy at home in Kolkata. Call us today and experience the most effective and healing treatment at MRC.