Role of Physiotherapy Clinic in Pain Management
Last updated on by MRC
---
The role of Physiotherapy in pain management is considered one of the most effective rehabilitation treatments available today. Through evolution over the years, physiotherapy addresses different types of pain.
The role of physiotherapy in pain management has spread momentum to the recovery process by mitigating pain and reducing time spent in healing. Therefore, by providing a wide range of pain management programmes, physiotherapy clinics in Kolkata and many other metropolitan cities are trying to cater to this increasing demand.
Role of Physiotherapy in Pain Management
The role of Physiotherapy in Pain Management is indeed crucial. Physiotherapists play an essential role in managing chronic pain and aches. They help not only in treating the pain but also identifying the source of the pain.
At first, the patient is thoroughly assessed and then a treatment plan is created together to reduce the pain and address the core symptoms to control the reoccurrence.
This treatment process involves a series of steps:
STEP 1: Analyze the origin of the pain.
STEP 2: Make a treatment plan collaborating with the patient.
STEP 3: Reduction of pain through a personalized physiotherapy programme.
STEP 4: Monitor the progress regularly
STEP 5: Education of the Pain: Motivation, Understanding and Modification of lifestyle, wherever required.
STEP 6: Prevent / Reocurrence Management
STEP 7: Discharge with Long-term Follow-up
Physiotherapy requires regular involvement of the patient in the process. With a set routine, the pain can be reduced or even abolished.
How does Physiotherapy help in Pain Management?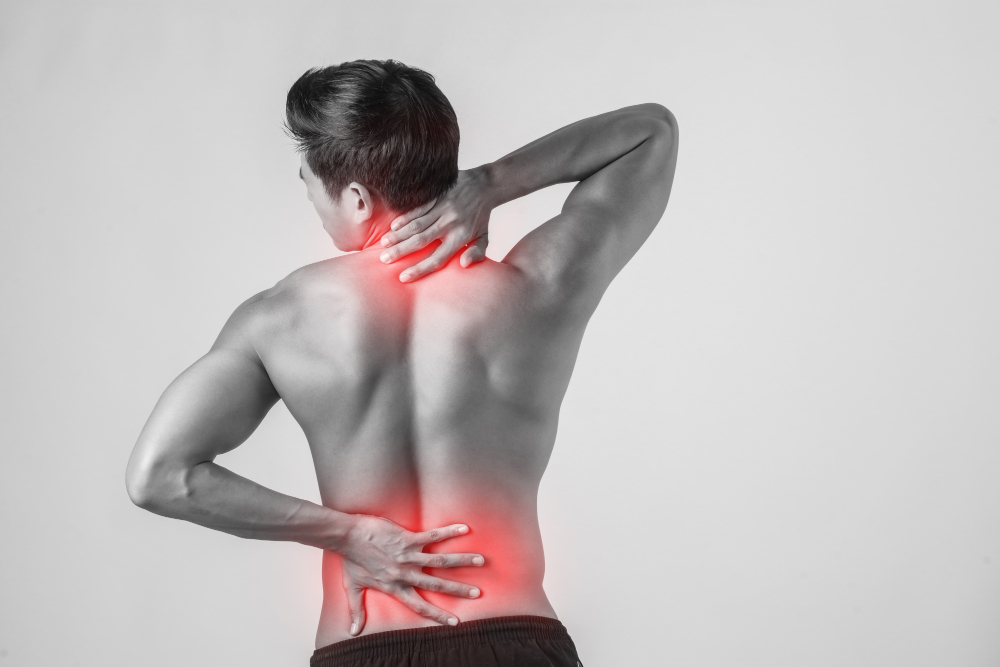 Physiotherapy uses a variety of treatment options, often customized to suit the requirements and problems of each patient. Here are some ways physiotherapy can help you:
Patient Education
The first and most crucial step towards the treatment is educating and increasing the patient's knowledge, such as the root cause of the pain, the equipment that will be used and others.
Exercise Therapy
Patients are often unwilling to perform exercises for fear of increased pain. Physiotherapists advise pain-free exercises and stretches that reduce pain and increase mobility and posture.
Manual Therapy
Sometimes, due to lack of movement because of severe pain, joints become rigid. Physiotherapists use manipulating movements to mobilize and revive the joints.
Soft Tissue Treatments
Based on patients' needs, physiotherapists occasionally use soft tissue treatment to reduce pain. They use massages, trigger point therapy, and myofascial release to soften the pain.
Acupuncture
Based on ancient Chinese medicine, physiotherapists can recommend acupuncture. This treatment is generally used to cure pain in the neck, back, headaches and knee osteoarthritis.
Cognitive Behaviour Treatment
Expert Physiotherapists also address the pain using cognitive behaviour along with other pain management methods. The patients can take this treatment either in a group or on a one-to-one basis.
Electrotherapy
This treatment option is done by passing electrical pulses to numb the pain sensation. This treatment is suitable for relieving both short-term and severe pain.
Heat & Cold Therapy
This treatment is helpful in cases of swelling, tissue healing and flexibility. While heat therapy helps relax the muscles and increases blood circulation, cold therapy numbs the pain by slowing the pain sensor messages going to the brain.
Book a physiotherapy session with MRC
A Physiotherapist can support you in getting to the root cause of your symptoms and treating them holistically. Therefore it is advised to visit the physiotherapy clinic in Kolkata, Medical Rehabilitation Center.
A Physiotherapy clinic in Kolkata, MRC, has a team of specialists who collaborate with the patients to appoint achievable goals to suit their needs and lifestyles. Each patient is suggested customized treatment depending on their issue. In the last 21 years, we have treated more than 15000+ patients; hence, we are passionate about their health and promise to take care of their condition while aiding them on their journey to a pain-free life.
Also read: Role Of Physiotherapy In Spinal Cord Injury