Best Pain Clinic in Kolkata- Medical Rehabilitation Centre
Last updated on by MRC
---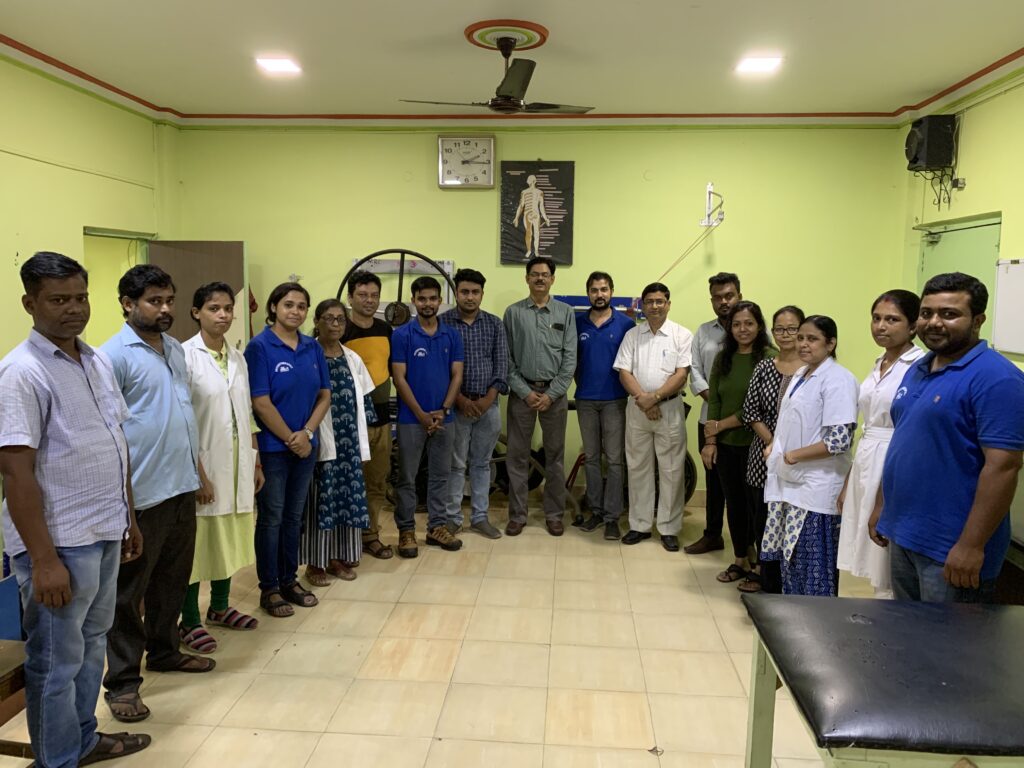 With the hustle and bustle of our daily lives, it is most likely to have a few aches around our body. Most of the time we ignore it. But it is important to address the pain before it spreads to other parts of the body. Getting yourself checked when you experience the slightest pain due to an injury or medical reason is extremely crucial to the daily functioning of our body.
Why do you need a pain clinic?
Chronic pain is a condition that can severely impact one's quality of life and ability to function normally. It can cause disruptions to daily activities, and sleep patterns, and even lead to mental health issues like depression and anxiety. Although traditional pain management methods such as medication and surgery may provide some relief, they often do not target the underlying cause of the pain. There are a lot of pain clinics in Kolkata that can help you recover effectively and get back to your normal life. But you need to pick the right one for you.
What is the role of a pain specialist?
The role of a pain specialist is to diagnose, manage, and treat different types of pain. They are trained to understand the complex nature of the pain and use a variety of techniques and tools to help patients improve their quality of life.
Pain specialists can treat different types of pain, including chronic pain, acute pain, cancer pain, neuropathic pain, and others. They use various methods, such as medication management, physical therapy, nerve blocks, injections, and other interventional procedures to help treat patients.
Pain specialists work in collaboration with other healthcare providers to develop a comprehensive pain management plan tailored to the individual needs of each patient. They also educate patients on how to manage their pain effectively and improve their overall health and well-being.
So if you or someone you love is suffering from any kind of pain you need to visit a clinic who have the best pain specialist doctor in Kolkata.
MRC- the best pain management clinic in Kolkata
Medical Rehabilitation Centre is an initiative by M.M. Ghatak, an MBBS, MD Cal, and Chief Consultant who established the center with a strong desire to heal patients. MRC has been providing its services for the past 22 years and is conveniently located in the heart of Kolkata, making it easily accessible for patients. MRC specializes in stroke rehabilitation, spinal rehabilitation, brain and spinal cord rehabilitation, and pain management.
MRC employs a multidisciplinary team to provide comfortable and effective treatment for all types of pain and paralytic conditions. Our center is open 365 days a year and offers a wide range of services including diagnostics, medical treatments, integrated therapies, and surgical rehab.
Have a look at the list of services we offer with our team of expert specialists:
Spinal Rehab
Parkinsonism & Movement Disorder Unit
CP and Paediatric Rehabilitation
Vertigo Management Investigation
Interventional Pain Rehab
Get the best pain management therapy at MRC today!
Pain management is the key to a long and healthy life. Getting immediate medical attention before your pain starts hindering your daily life activities.
At MRC you will receive the best care with utmost care in a comfortable and healthy environment. We are the best physiotherapy center and pain clinic in Kolkata with a team of the most experienced and trained pain specialists.