Laser Treatment for Pain Management: The Benefits
Last updated on by MRC
---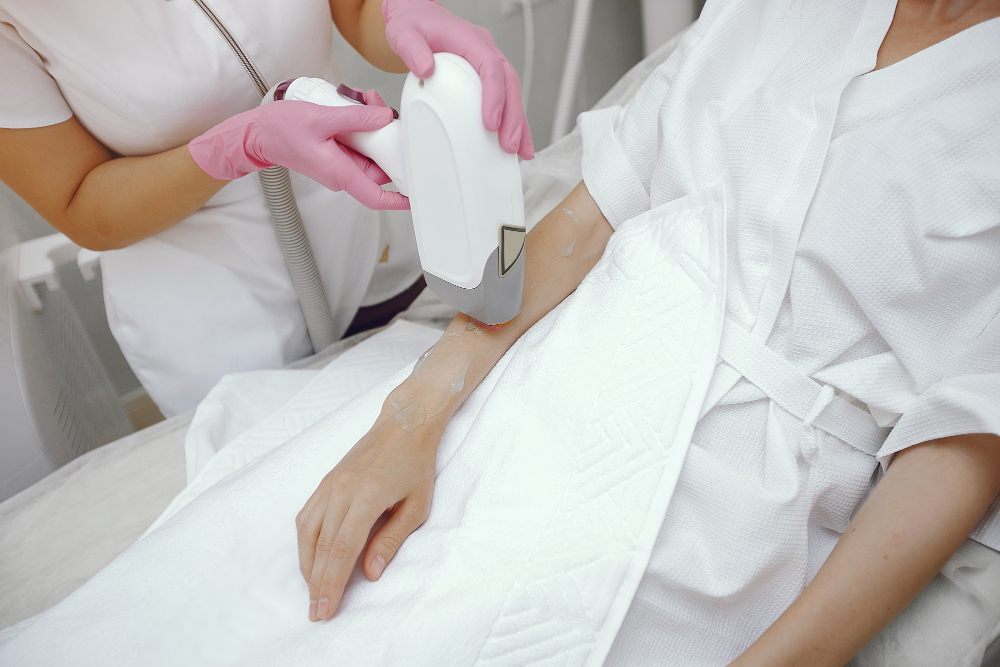 LASER- short for Light Amplification by Stimulated Emission of Radiation involves the application of low-intensity laser light to relieve pain caused due to the damage of soft tissue. Laser therapy facilitates easy repair of the tissues and helps in restoring normal cell function. Experts use it to heal wounds and pain.
Laser therapy in physiotherapy uses monochromatic light from high intensity super luminous LEDs to treat musculoskeletal injuries, chronic illnesses, and wounds.
The photon energy from the light source enters the soft tissue through the skin's contact, where it interacts with a variety of intracellular proteins to restore normal cell activities and speed up the body's healing processes.
Laser Therapy for Pain
Lasers reduce nerve sensitivity by lowering the chemical bradykinin, which causes pain. It restores the function of ion channels (cellular gatekeepers) and releases endorphins ( the body's natural painkillers), as well as endorphin-related enkephalins, which have an analgesic effect. It also blocks some nerve fibres from experiencing pain.
Laser therapy is very good at eliminating painful trigger points. Also, it is a painless method of activating acupuncture points without the use of needles.
There are two types of lasers as given below:
Laser Therapy is used for the following treatments:
To shrink tumours, polyps, or precancerous growths minimize cancer symptoms
Get rid of kidney stones
Repair a detached retina
Remove part of the prostate
Enhance vision
Rreat alopecia or aging-related hair loss
Managing pain, particularly spinal nerve discomfort
The Benefits
Reduces inflammation and pain without side effects
Studies show that using lasers in therapy has little to no risk. There are very few and minor side effects. This eliminates the risk of burns and any potential long-term health problems. Individuals who had laser therapy reported experiencing a long lasting pain relief.
Effective in both chronic and acute conditions
For a quicker recovery, it is best to start the treatment as soon as possible. The sooner the inflammation is brought under control, the sooner the healing process can get underway. Laser therapy can help in treating the persistent pain and inflammation brought on by chronic diseases.
The course of treatment is flexible and adaptable
Laser treatment is a flexible kind of therapy that can be modified to meet the unique requirements of each patient.
Patients experience extreme comfort during treatment.
Individuals who receive deep tissue laser therapy report they sense a comforting warmth and enjoy the procedure. The laser feels therapeutic as it slowly enters the tissues and helps the body's regeneration processes lessen pain and inflammation.
Short treatment sessions
Laser therapy is quick—it takes only 5 to 10 minutes to complete—and painless. Results can be observed right away, however it depends on the patient. The effects of laser pain relief will last for 18 to 24 hours following the procedure. After three to five sessions, long-term impacts can be noticed.
If you're looking for a trusted clinic where you can receive the best laser therapy for pain relief, Medical Rehabilitation Center is one of the finest and renowned physiotherapy clinic in Kolkata. We have delivered excellent results in over 3000 cases with our curative and effective laser treatment.