How To Choose The Right Neuro Rehabilitation Center For Your Needs
Last updated on by MRC
---
Neurological conditions and injuries can be devastating, leaving patients unable to perform basic daily activities. Finding the right Neuro Rehabilitation center is critical if you or a loved one is suffering from a neurological condition or injury.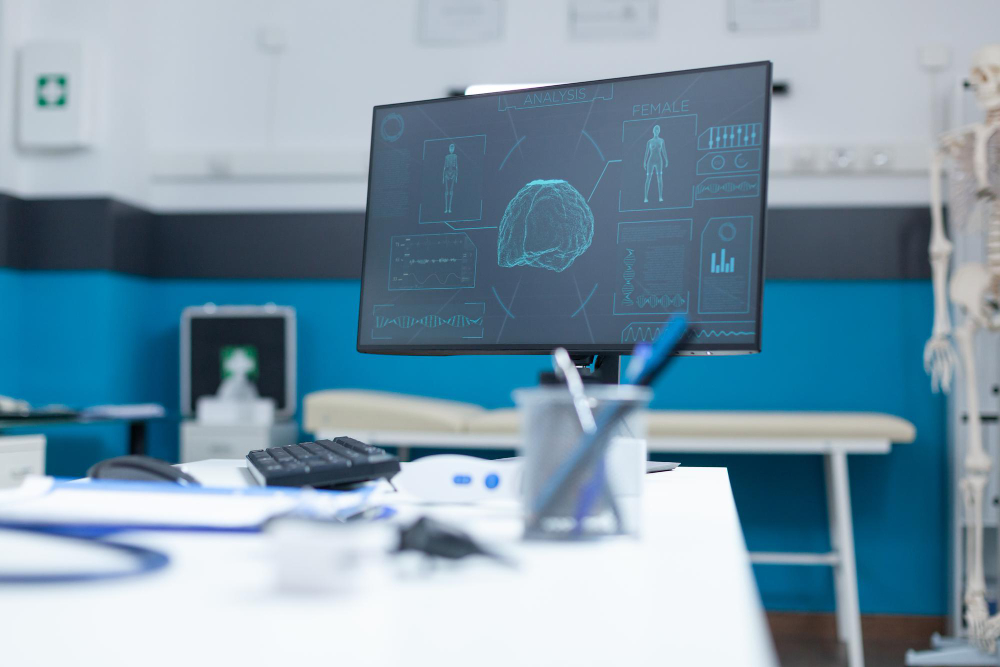 Neurorehabilitation centers play a vital role in helping individuals recover from neurological conditions and injuries, such as stroke, traumatic brain injury, spinal cord injury, and multiple sclerosis. These conditions can impair a person's ability to perform daily activities, work, and engage in social activities by causing physical, cognitive, and emotional impairments.
Neuro centers offer specialized care and treatment to individuals in order to help them regain function, independence, and improved quality of life. They provide personalized care that addresses the specific needs of each patient with a multidisciplinary team of healthcare professionals and modern equipment. They are essential to the recovery process since they assist patients in achieving their goals and maximizing their potential.
Traumatic neurological conditions can affect not only physical but also mental and emotional health. Patients suffering from such conditions often require extensive rehabilitation to regain functionality and independence. So you need to pick a center that understands the patient's needs and tailors a specific program for them to recover effectively.
There are certain factors that you need to consider before picking the best Neuro Rehabilitation center.
Factors to consider before choosing the right Neuro Rehabilitation Center for you
Consider the condition or injury.
The first step in selecting a neurorehabilitation center is to consider the condition or injury that you or a loved one is experiencing. Different rehabilitation centers specialize in different areas of rehabilitation, so it's critical to find one that has treated your specific condition or injury. For example, a stroke rehabilitation center may not be the best option for someone with a traumatic brain injury.
Check the staff's qualifications.
The staff should be highly qualified and experienced in treating neurological conditions and injuries. Seek out a facility that employs board-certified physicians, licensed therapists, and other healthcare professionals who have received specialized training in neurological rehabilitation.
Check the center's reputation.
A Neuro Rehabilitation center's reputation can give you a good idea of the quality of care you can expect. Take feedback from previous patients or their families, or look for recommendations from healthcare professionals. You can also check with accredited organizations to ensure that the center meets quality and safety standards.
Consider the amenities and facilities.
A neurorehabilitation center's facilities and amenities can have a significant impact on the recovery process. Look for a facility with modern equipment, private patient rooms, and relaxing common areas. You should also consider the center's location, as it can influence the level of support from family and friends.
Look for a multidisciplinary approach.
Neurological conditions and injuries frequently require a multidisciplinary team of healthcare professionals to provide comprehensive care. Look for a neurorehabilitation center that employs a multidisciplinary team of specialists, including physical therapists, occupational therapists, speech-language pathologists, psychologists, and social workers.
Recover with the specialized and expert care at MRC!
Choosing the right Neuro Rehabilitation center is an important decision that can impact the recovery process.
If you're looking for the best Neuro Rehabilitation Centres in Kolkata, Medical Rehabilitation Centre is one of the most trusted rehabilitation centers that provide the best recovery and rehabilitation care with a team of the most experienced therapists. We aim to restore your strength and independence with the utmost care, comfort, and a treatment program specifically tailored for you. Visit MRC today and experience the best rehabilitation treatment.
Also Read: The Benefits Of Physiotherapy At Home For Seniors In Kolkata